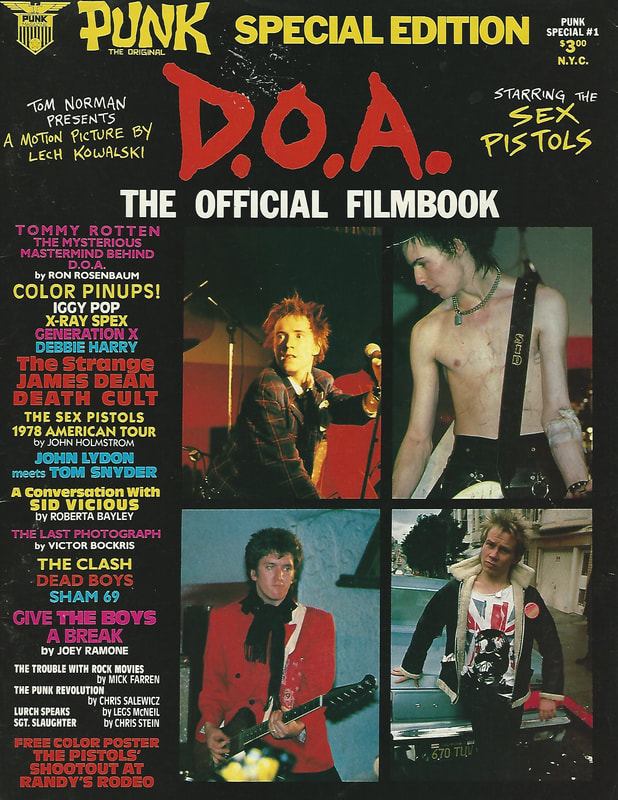 The first film I ever worked on: "D. O. A.: A Rite of Passage," is being released on Blu-Ray and DVD in a few weeks! This is the film that Tom Forcade (High Times founder and all-around First Amendment advocate as an Underground/Alternative Press Syndicate founder) infamously screened for Robert (Godfather) Evans (his famous last words to Forcade were (allegedly): "Who the fuck cares about a concert film about a band that broke up six months ago?". Yeah, right. But 40 years later, we all still care. The back story for this movie is absolutlely insane, the craziest time in rock 'n' roll history and has (thankfully) been documented by Richard Schenkman in a two-hour video that accompanies the DVD package (along with some other cool stuff, including a drawing I did for the film opening at the Waverly Theater (now the IFC Center, cited as "The Best Art House Theater" in NYC: ​http://gothamist.com/2014/10/02/best_movie_theaters_nyc.php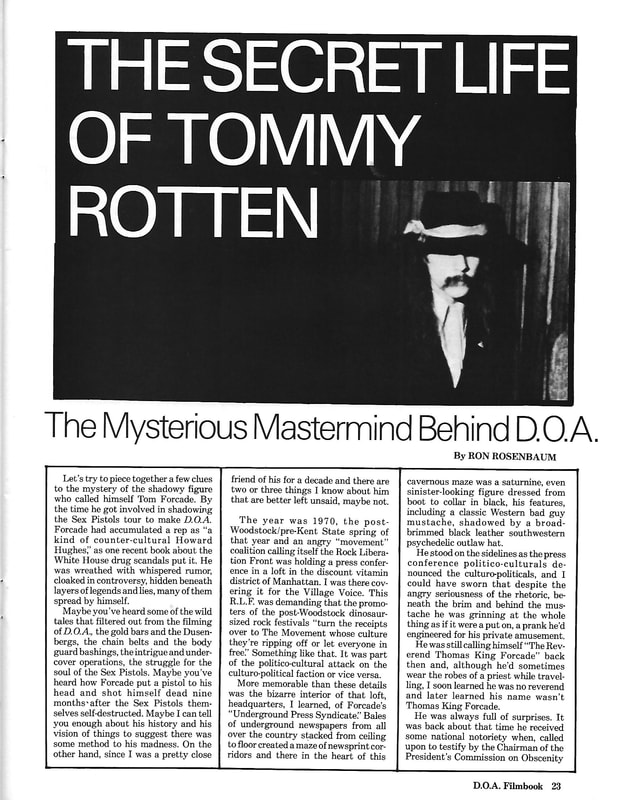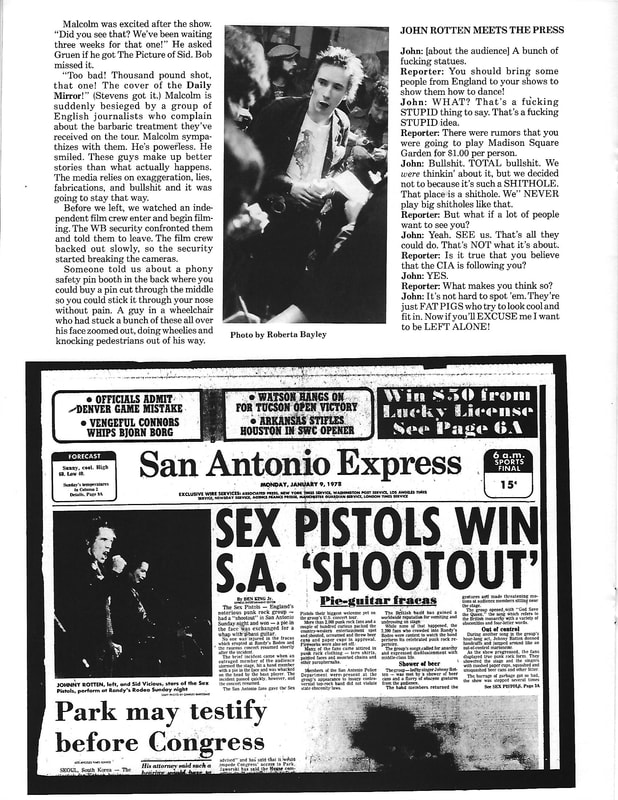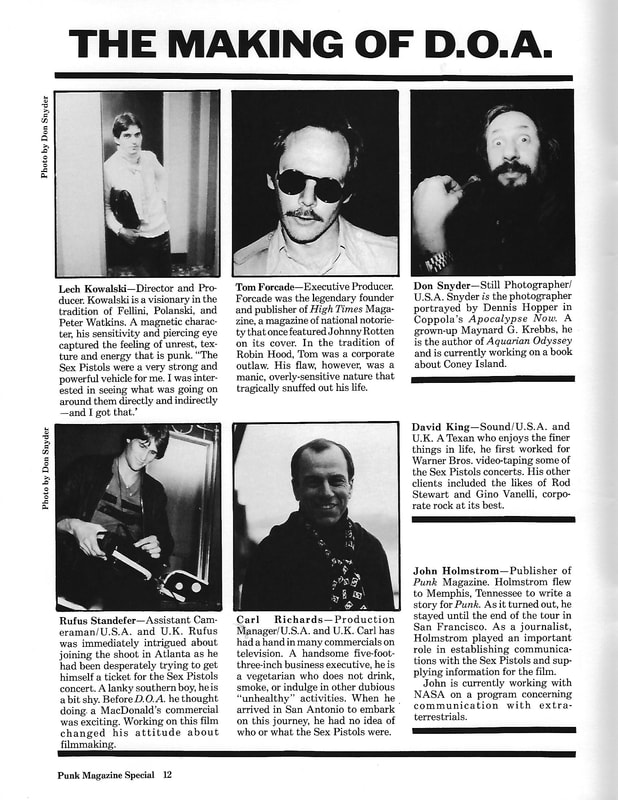 By the way, some of the images I am posting are from the "D.O.A. Filmbook," a special edition of PUNK Magazine that was produced for the "D. O. A." premiere (which was an absolute fiasco, of course).
I became a huge Sex Pistols fan during their 1978 US tour. they were definitely one of the most amazing live bands I ever saw (even/especially with Sid Vicious, who could barely play bass guitar but was an amazing rock star).