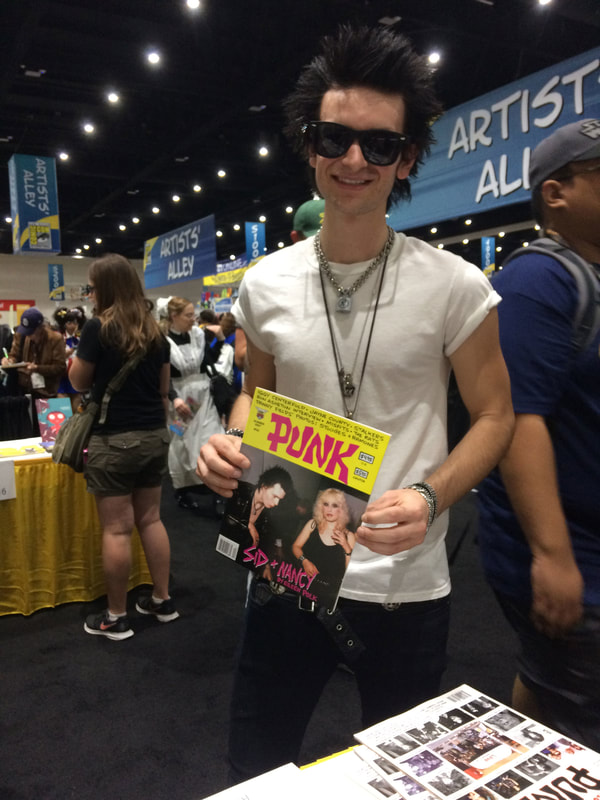 Above: Sid Vicious stopped by the PUNK magazine booth!

I have been attending a few ComiCons over the last several years a a Special Guest (East Coast ComiCon, Asbury Park ComiCon, TCBF in Italy (see story and pics below)). I always get first-class treatment and oddly enjoy the whole experience: meeting friends, celebrities and fans, watching the CosPlayers in their superhero costumes and being immersed in comic book culture. I grew up on Spider-Man, Fantastic Four and Thor as well as Creepy, Eerie and Famous Monsters and then Flakey Foont, Wonder Wart-Hog and Cheech Wizard and have tried to keep up with the comix scene over the years.

Getting invited to San Diego means making it to The Big Time. I've heard about this event for many, many years: It's the peak of the Comic Book industry, home of the prestigious Eisner Awards, and a monster mash-up of corporate culture, alternative comics, and fringe maniacs (like me). I heard that 160,000 people attended, and it felt like twice that: huge crowds were everywhere, at times it was so packed that you couldn't move. My "seller's table" was unusually well-attended: I sold out of almost all the merch I brought. I was a guest on two panel discussions: One loosely based on "documentary comic books" (I think my comic strip interviews was why I was included), and a Spotlight panel, hosted by my best friend from the School of Visual Arts, Batton Lash. Both had the largest attendance I ever enjoyed at a ComiCon.\

The highlight of the convention is always the Eisner Awards (http://www.eisnerawards.org). I was seated at a place of honor: Table #1, with Will Eisner's family, and Eisner publisher/archivist Denis Kitchen. The best part was seeing the Hernandez Brothers (Jaime and Gilbert, of Love and Rockets fame) get inducted into the Hall of Fame. Oddly enough, the only other time I attended a San Diego ComiCon, 20 years ago, I met those guys at a bar and partied with them! They were happy to meet me since we were both influenced by the Ramones. The Eisner Awards are put together by Jackie Estrada, Batton Lash's wife, who is a V.I.P. in the ComiCon world. She invented and innovated Artist's Alley, where I was seated (and which manages to give those of us who are cartoonists and comic book artists but aren't corporate types some attention).

I had an amazing time. Janet Goggins, who runs the "Invited Guests" department and her entire staff were so helpful—which came in handy for a newbie like me. The San Diego ComiCon is a huge event. It takes over the entire city (unlike the New York ComiCon, which attracts around the same number of people but they get swallowed up here).

I'd also like to give a special shout-out to Johnathan Diaz, my "personal assistant" who helped us out, and Dave Stern, an old friend who saved the day by providing invaluable throughout the event. Thanks everyone!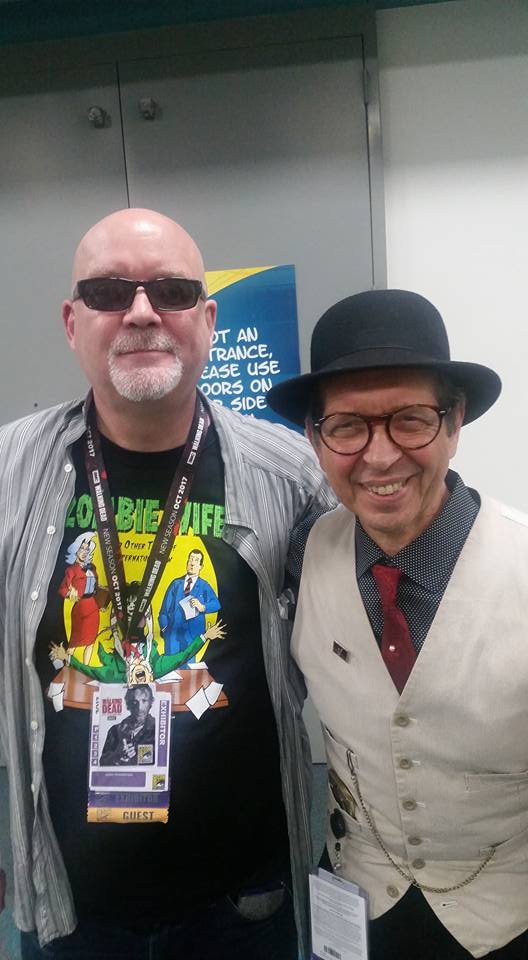 John Holmstrom with Batton A. Lash.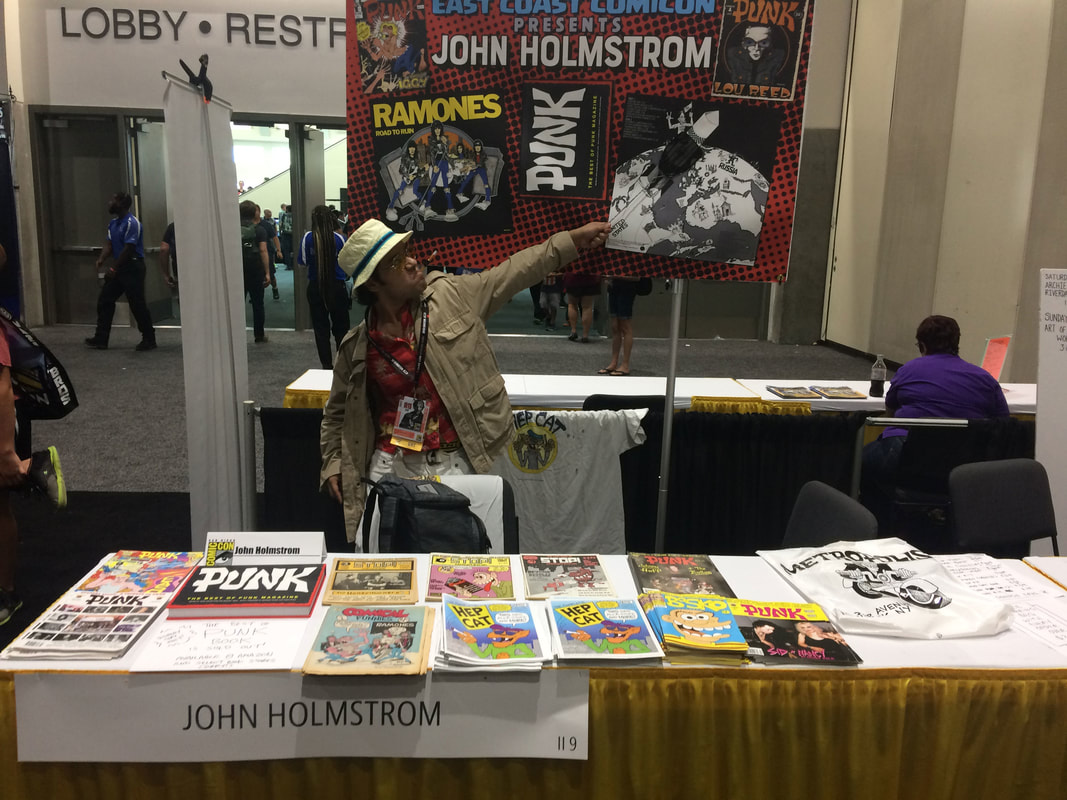 Above: Hunter Thomson (aka Johnathan Diaz) at the John Holmstrom/PUNK Magazine booth.