This was the last day of the Festival, and the only opportunity to sell, sign, meet and greet. Roger and Andrea were there to help set up the table, where we sold t-shirts, silkscreened art prints, and sketches. It was very slow most of the day, but after a few hours I was signing and sketching and signing like crazy. We had a huge last-minute crowd at the end. Roger said: "This is typical for Italian people, we always do everything at the last minute!"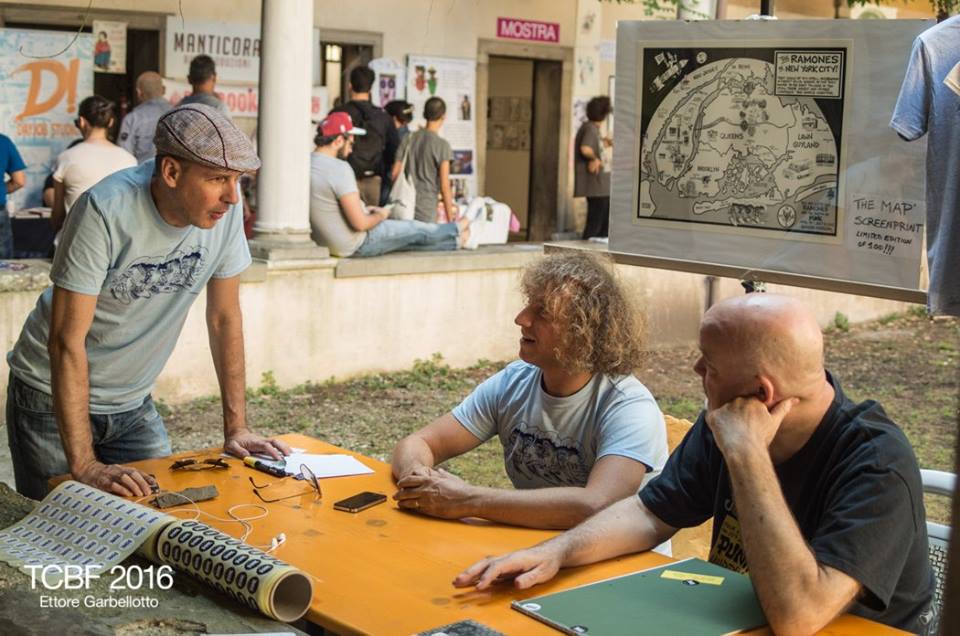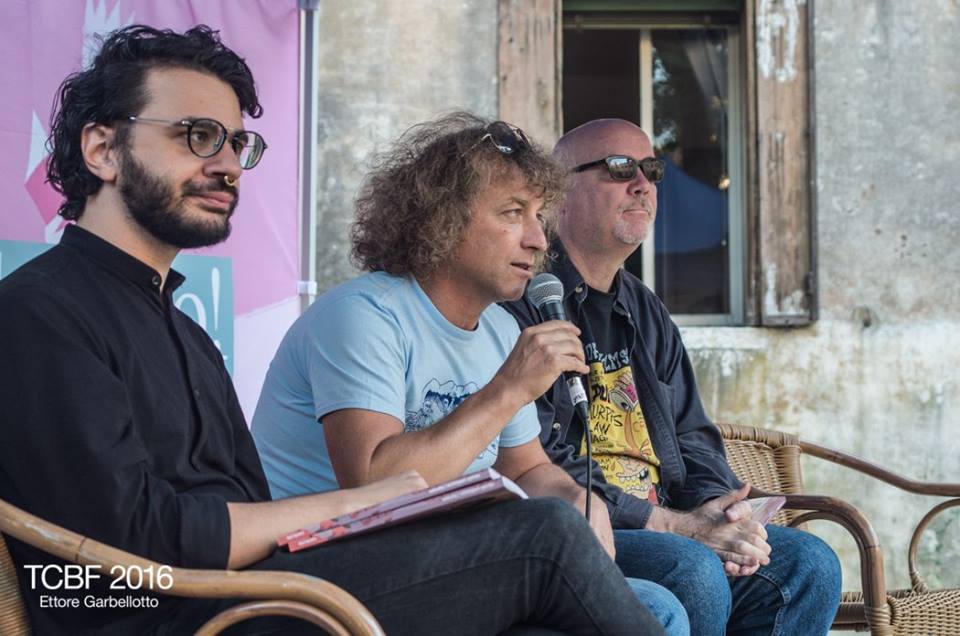 Around 5:00 pm Roger set up a discussion in a stage area with Nicolo Pellizzon, creator of a graphic novel based on Patti Smith's book, "Kids Like Me," by which romanticizes the era of 1970s New York City. I moved here in 1972 to become a part of it, and was greatly influenced by "Piss Factory," Patti's first record, which was self-produced and helped to inspire the D.I.Y. revolution and a million self-produced records, 'zines fashions and films.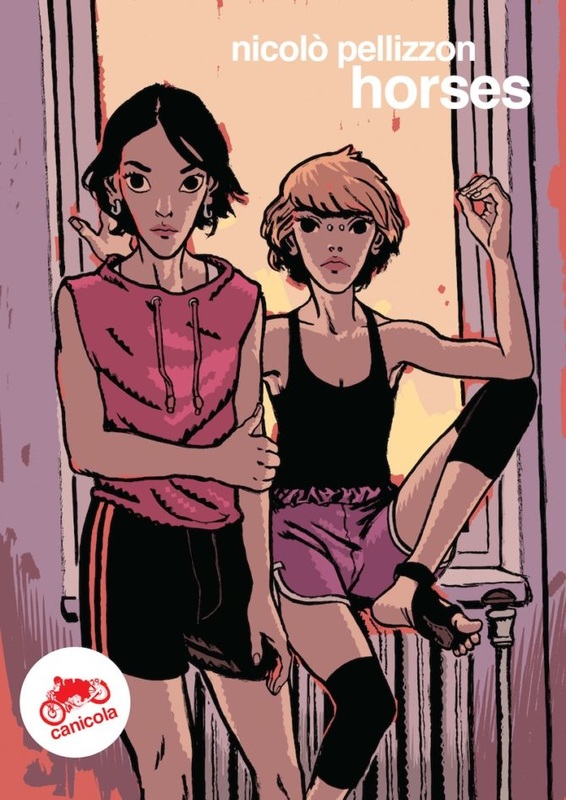 There was also an amazing series of black and white drawings that said: "Hey Ho! Let's Grow!" on a nearby wall that people colored. Such a nice closing to an event that changed my life.