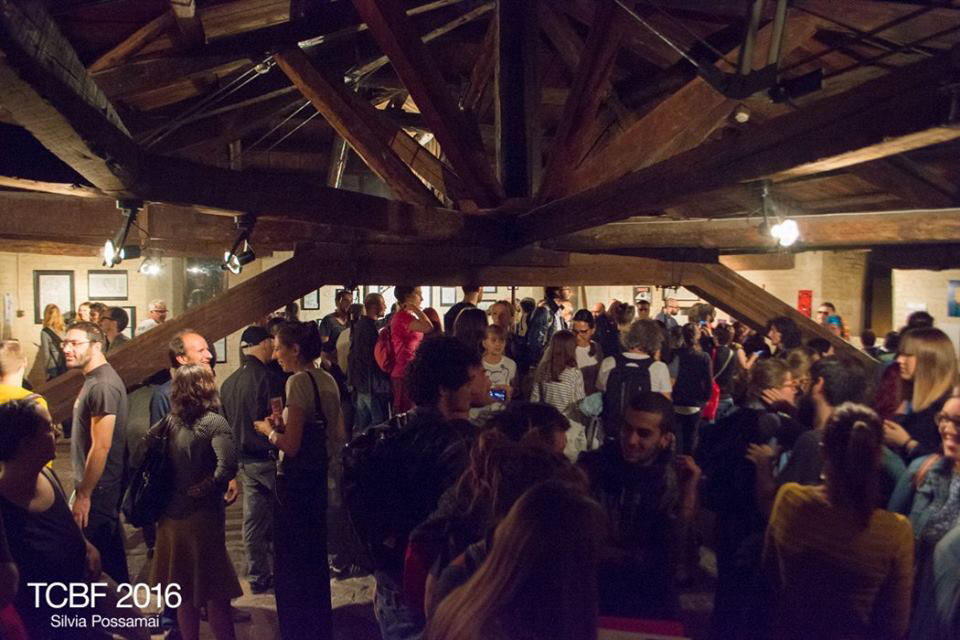 The peak crowd of the exhibition of my work at Porta Santi Quaranta, Treviso.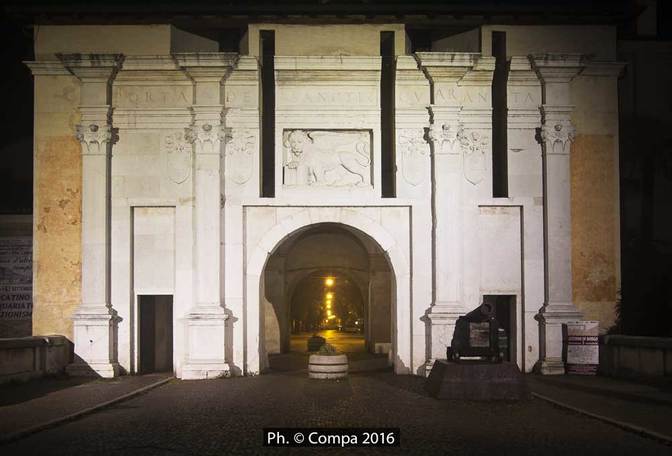 The entrance to the exhibition space, guarded by an ancient cannon and the Winged Lion.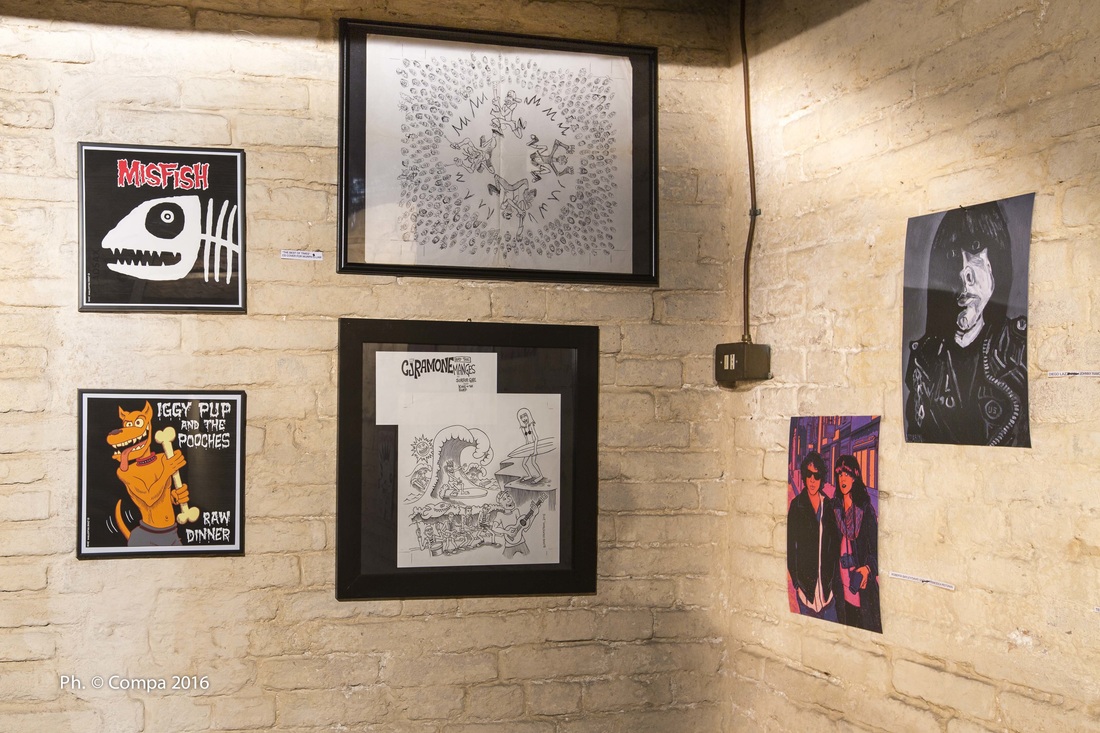 The exhibition of my original artwork, which also featured an amazing selection of 40 punk-related images by cartoonists from all over the world, took place in Porta Santi Quaranta, built in 1516. It's one of the three gates of the ancient walls of Treviso, and was reportedly used to store ammunition. There is even an ancient cannon that is still stationed outside the building! Since the area of Treviso is considered to be one of the most important birthplaces of punk rock in Italy, I drew some Ramones' pinheads on cannonballs with "Cannonballs From Treviso" instead of "Rocket to Russia."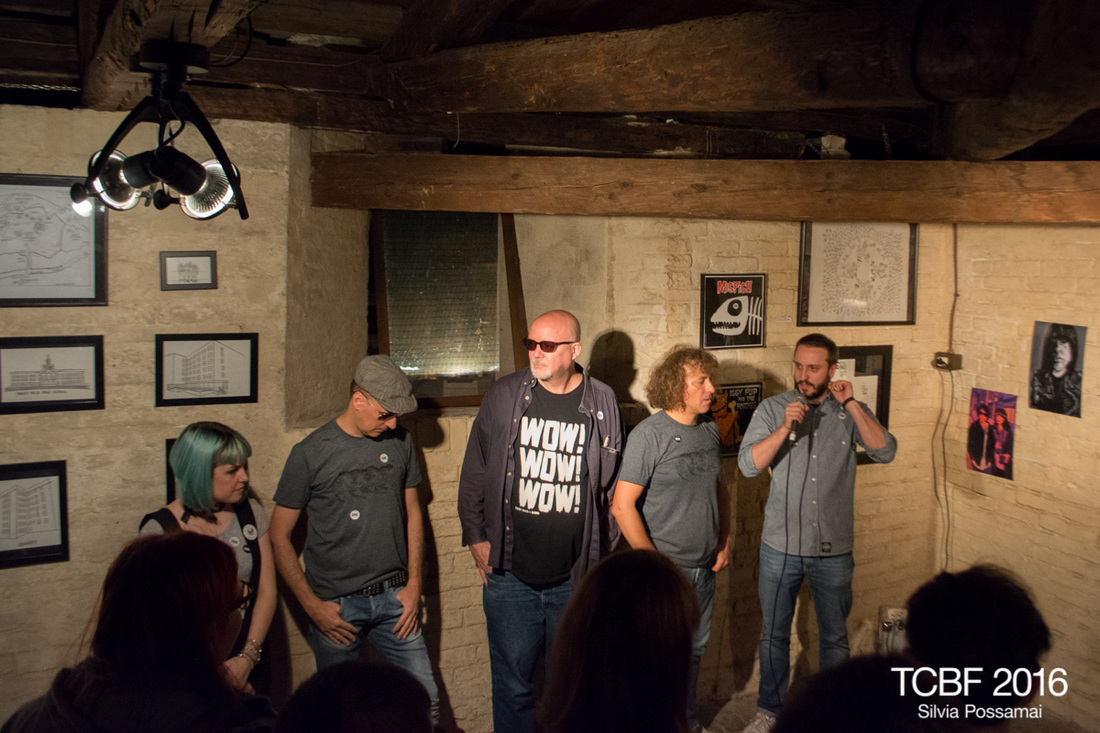 At the peak of the crowd, which numbered in the hundreds, both inside and outside, the organizers of the exhibition gave a short talk (left to right): Mery (who put together the entire exhibition), Andrea (lots of his great photos appear in my blog posts about the event), John (That is me: the big, fat, bald guy in the WOW! WOW! WOW! t-shirt), Roger (who bears a very strong resemblance to Roger Daltry of The Who), and... I am sorry, I forgot his name, but he was the official representative from TCBF. I will update this page with his name soon.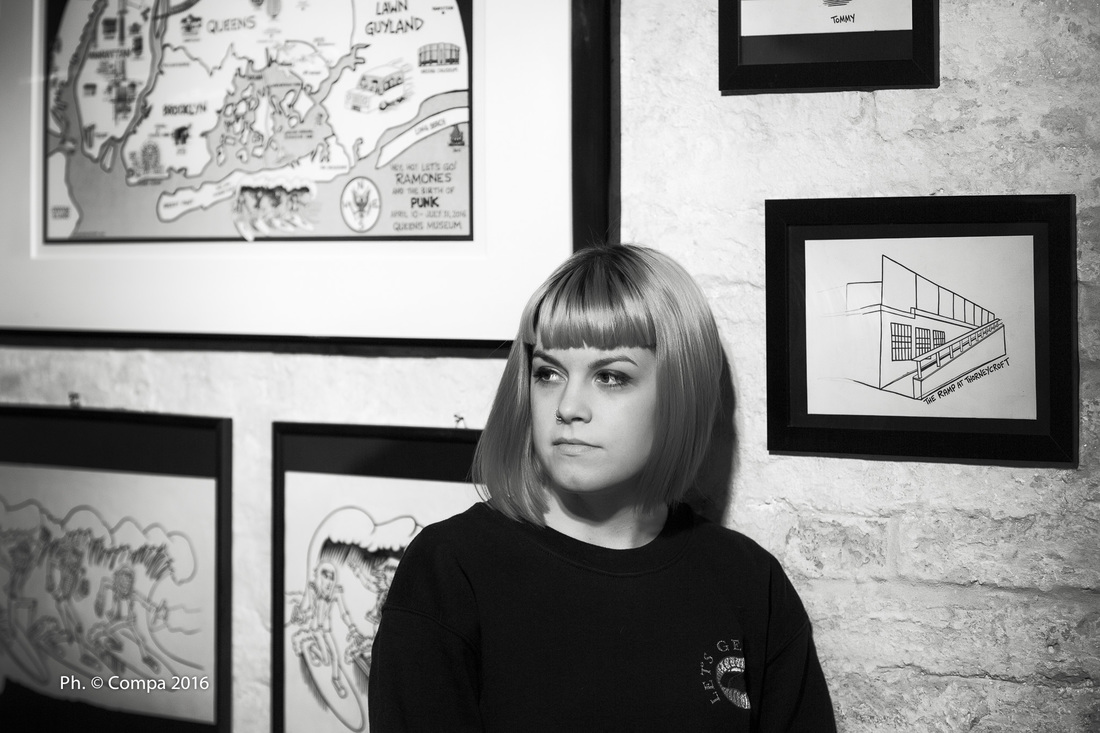 Here is a better photo of Mery from the exhibition. She did an amazing job, framing almost 100 drawings in only a day or two in time for the opening! She was The Best to work with. During the show, we all said: "There's Something About Mery."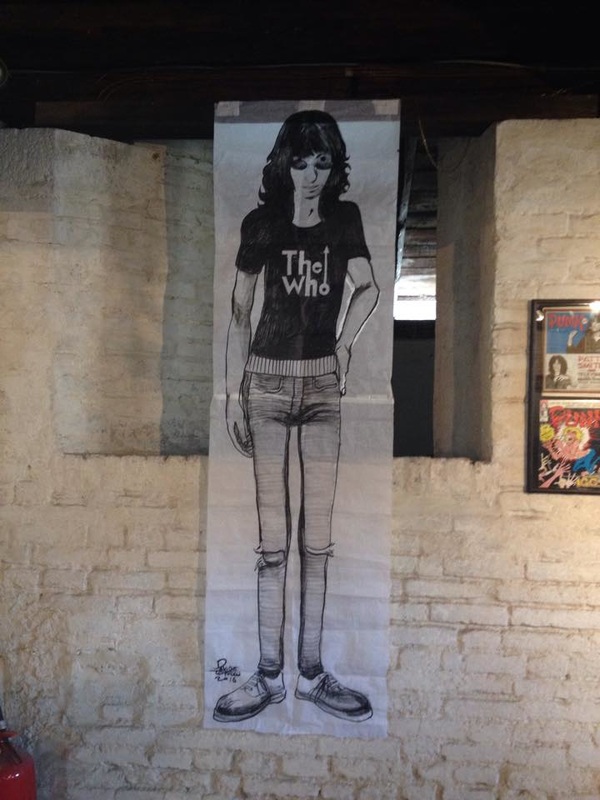 Davide attended the exhibition with his very beautiful girlfriend! (I am so sorry, no photos available). We had a lot of fun outside the exhibition after the show. The street was packed! So many people were partying outside of the John Holmstrom/40 drawings exhibition that one of the corner bars ran out of beer! (You are welcome, and owe me some next time I visit!) ​Davide is a cartoonist/illustrator/musician: He's also the frontman and guitarist for
the italian punk band called "Tre Allegri Ragazzi Morti" (Three Happy Dead Boys):
https://en.wikipedia.org/wiki/Tre_Allegri_Ragazzi_Morti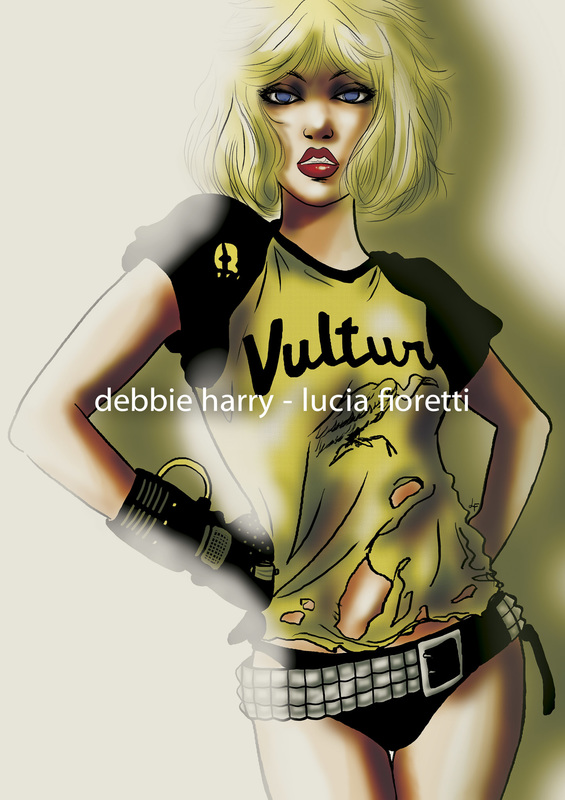 This was probably my favorite image from the "40 Drawings) exhibitions: Lucia Fioretti's interpretation of Debbie Harry. This drawing is based on a photo shoot by Chris Stein that we published in PUNK #4, and I have to admit that I think that those photos of Debbie helped put Blondie over the top. They contributed to almost every single issue of PUNK Magazine back in the day, and because they were so commercially successful I think that most people overlook how radical and ground-breaking Blondie were as artists. A pop band that is also avant-garde? People just can't even conceive of something like this today.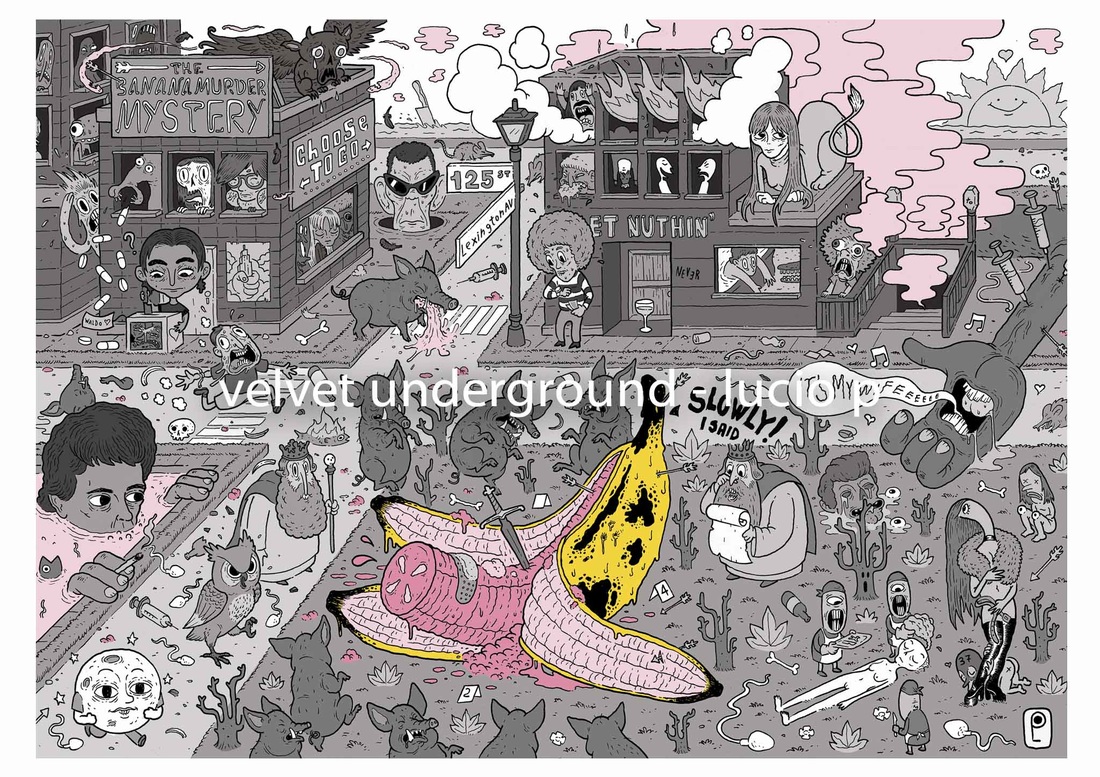 Get into it: This drawing of the Velvet Underground is AMAZING!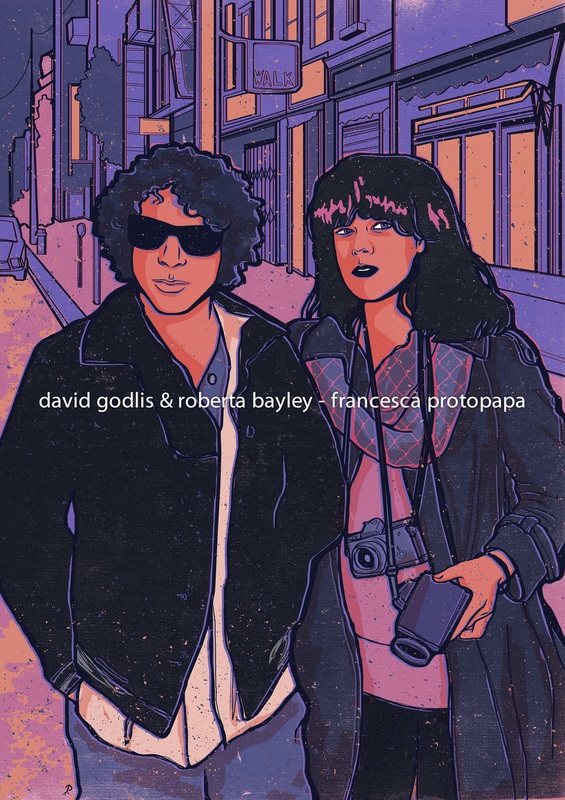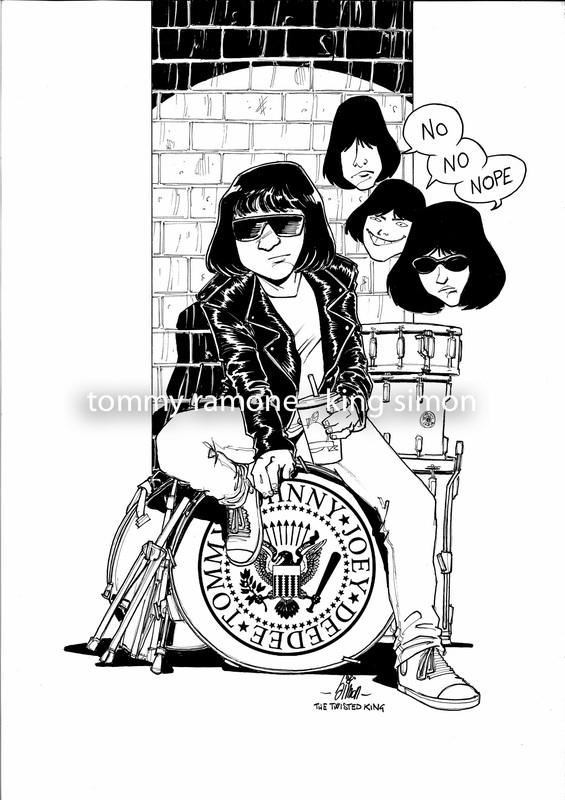 I can't find his info on the Internet, but King Simon's illustration of Tommy Ramone says a lot. He really is the most under-appreciated member of the original band, and I have always believed that without his intellect and smarts, the Ramones would never have happened. Here's to you, Tommy Ramone!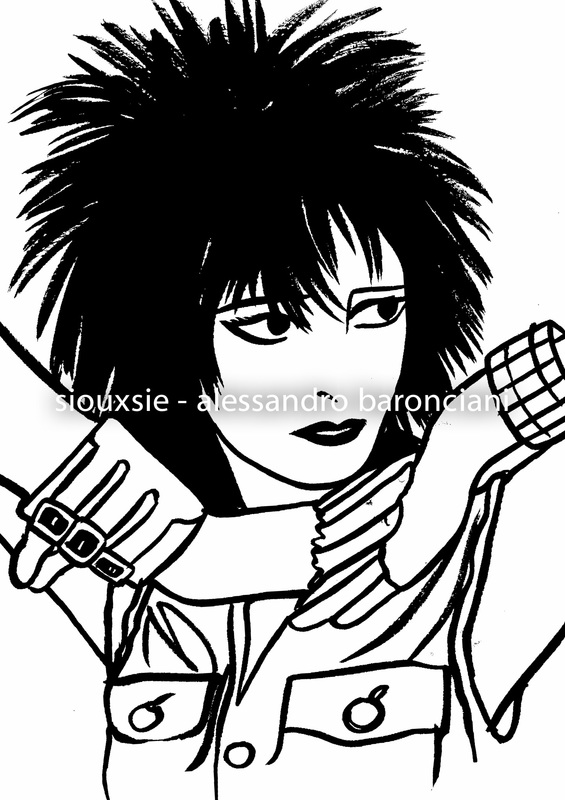 Everyone loves Siouxsie Sioux, right? Except that if she appeared in today's culture, she would probably be accused of "cultural appropriation" because of her use of "Sioux." I am so glad I am not growing up today, that would be too absurd. She was an important female force in early punk rock (along with Patti Smith, Tina Weymouth, Ivy of The Cramps and hundreds more). Anyhow, I love this drawing!!!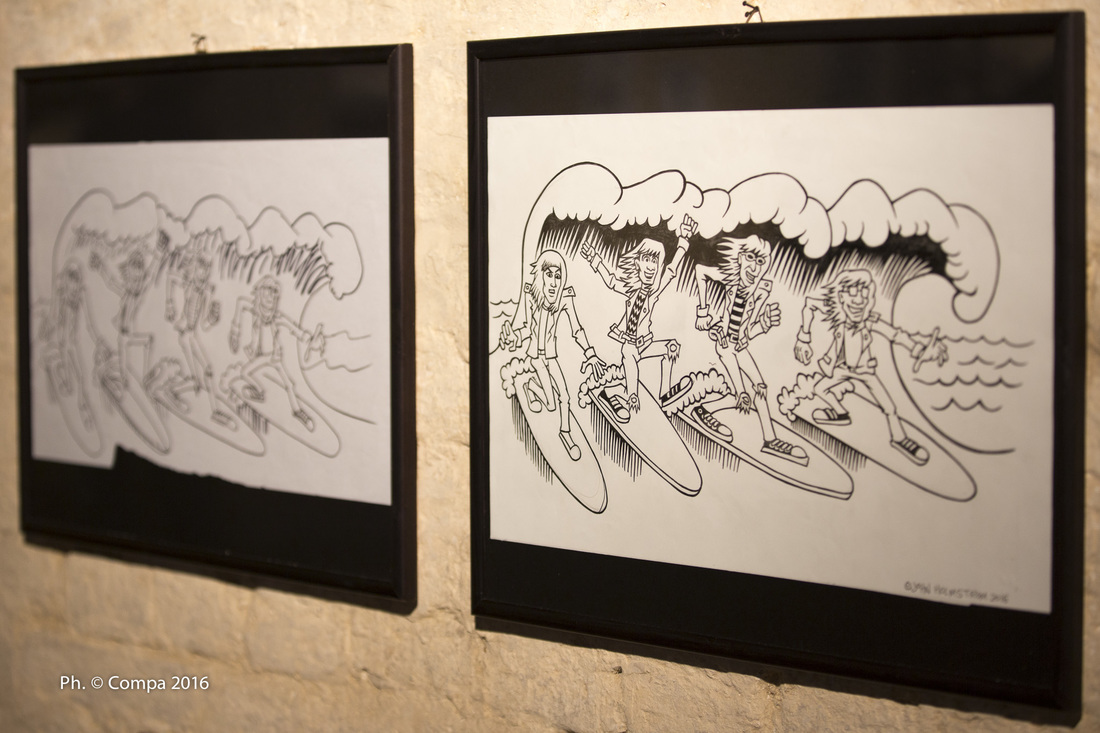 Yes, some of the limited-edition, silkscreened art prints are still available: print@punkmagazine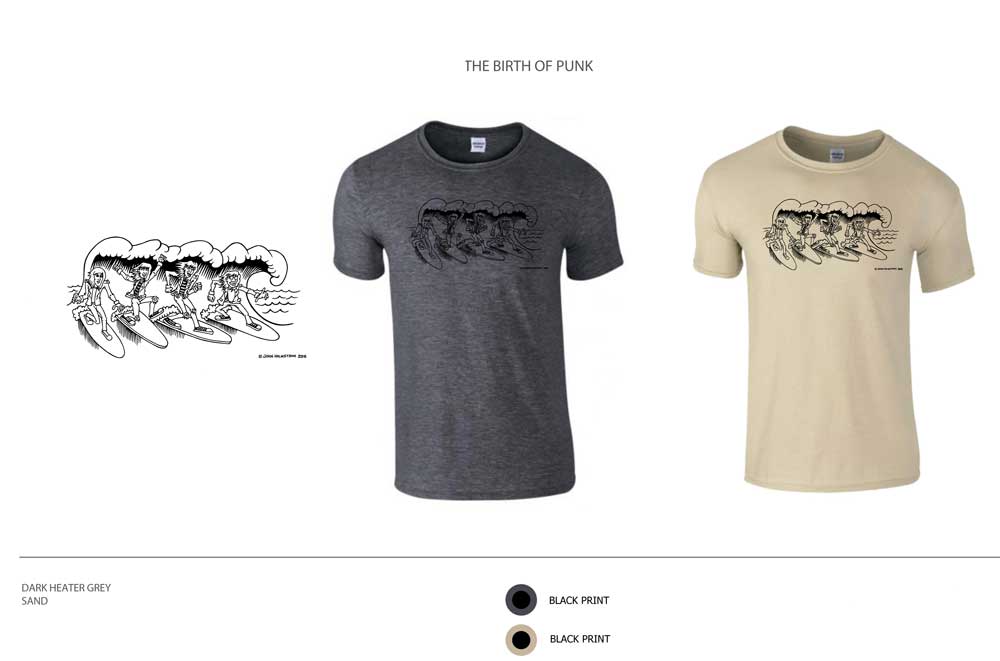 So are the t-shirts: t-shirt@punkmagazine.com