"For the fifth consecutive year the Gruppo Ristoratori (Treviso Restaurant Owners Group) della Marca Trevigiana (GRMT)-Confcommercio, in cooperation with the Treviso Comic Book Festival (TCBF) and the support of Treviso Glocal (a company for the territorial marketing and the internationalization of the della Treviso Chamber of Commerce), organized an original "Gourmet Tour" called FUMETTI GUSTOSI (Tasty Comics) in which the enogastronomic excellences of the Treviso region are paired with the great names of art, culture and research (rural, handcraft and industrial) that embellish the contemporary Treviso creative scene."

In the good old U. S. of A., this could never happen. Well, maybe someday, but I just can't see alternative/underground/indie cartoonists being held in high regard and treated so well in my home country. So thank you very much, Treviso Comic Book Festival!

I was booked to go on a tour with five (maybe six?) cartoonists/illustrators/crazy people from all over the place: Diana Naneva (Bulgaria), Anna Haifisch Germany), Rufus Dayglo and his wife Claire Adams (England/New Zealand), along with a guy who seemed to take no interest in working with us, nor being a part of our collaboration. Ahh, the wonderful world of creative people! Anyhow, he was so unpleasant to me (even though his wife was very charming), I won't mention his name. I hope we can bury the hatchet someday.


TCBF Dripping Taste Tour: Day One
The Five Of Us (Diana, Rufus, Claire, Anna and I) loaded into a very large tour bus and greeted by our charming, lovely and attractive tour manager:
Chiara Cescon.
She stated what we all feared: This tour was going to be a bit like a long, school field trip, and she was playing the part of our teacher. (Yes, it was a bit like Van Halen's "Hot For Teacher" and she knew it) so it was all Big Fun. An interesting part of this experience was that the five of use got to know each other while we were driving all over northern Italy, and became friends.
Here's the tour company, which i recommend highly if you'd like to visit Treviso:
http://www.delicanto.it/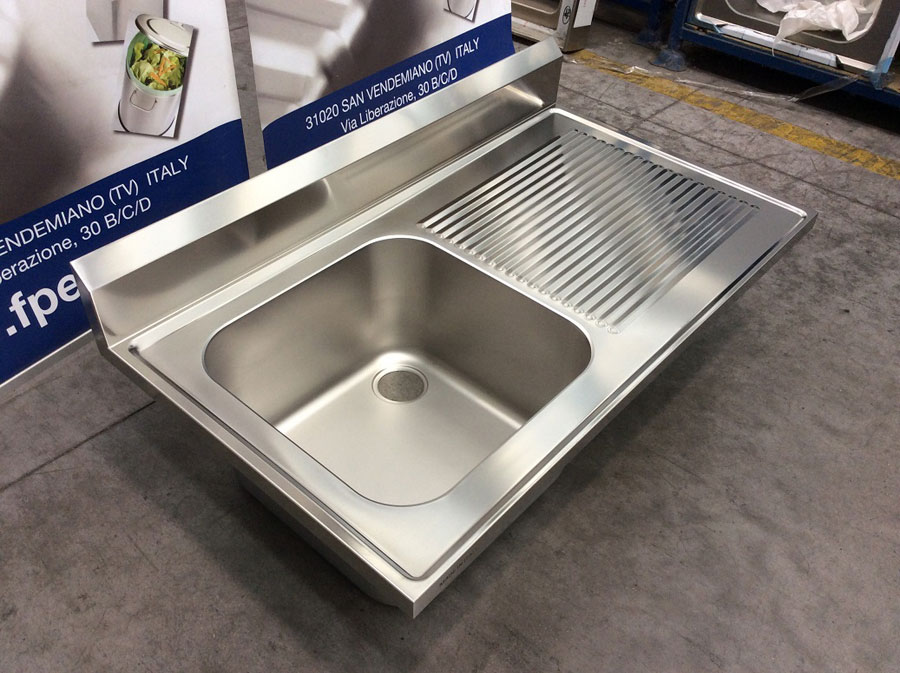 The Steel Factory: Azienda F.lli Perin
This is when first figured that the TCBF people had totally lost their minds (in a good way). Instead of a "gourmet wine and cheese tasting tour" we stopped at
F.lli Perin:
a steel factory! We were given a tour of their facilities, which were noisy and metallic. Some of the women seemed smitten with the men at the factory (they should market a calendar), but I was more impressed with their espresso vending machine: Instant caffeine! Check out the Website, there's a lot of information about their state-of-the art laser. I had recently had a drawing lasered into granite and it looked amazing, so i am very curious to see how the lasered steel looks.
www.fperin.com/
We were told that the basis of the "Dripping Taste Tour" was to have us collaborate on a drawing/collage about out experiences on the tour that will be lasered onto a piece of steel. I didn't expect this to be our first stop, but it's OK with me. I actually enjoy punk rock AND some heavy metal!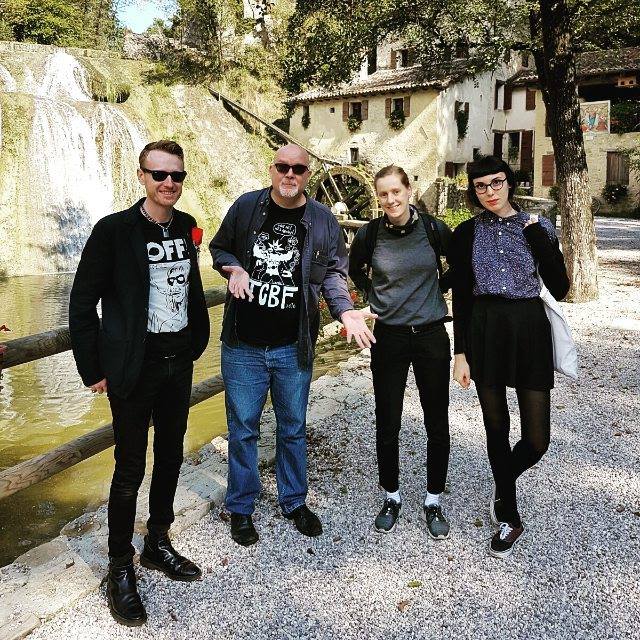 Above: Rufus, John, Anna and Diane. (Photo by Claire)
The Old Mill
After that we visited the "Old Mill." I was surprised to find out later that a lot of locals don't know much about this place. All five of us cartoonist/illustrators were all amazed by it. If this place existed in the USA it would be overwhelmed by tourists and become a mainstay in films, TV shows and tourism promotions. I am surprised that no one has used it for a film location yet! So it was fun to be at a place that hasn't been discovered. The Old Mill has an amazing history and is one of the most beautiful locations I have ever seen in my entire life. It was definitely the most interesting location I saw in Italy. NOTE: You have to visit above the waterfall to enjoy the experience.
http://www.molinettodellacroda.it
Meeting Rufus Dayglo was definitely a highlight of my trip. He was a roommate of Mark P. of "Sniffing' Glue," and does a lot of amazing artwork for mainstream comics like Tank Girl and Judge Dredd:
RufusDayglo


We disagreed about politics but we able to stay friends throughout, which I really appreciate. So many people have been manic and hysterical during this recent electoral cycle! Like I said to Rufus, which I will repeat here: My political hero is Voltaire, one of the founders of the Enlightenment. He is credited with saying: "I might disagree with what you say but I will defend to the death your right to say it." I think we need to look bak to the Enlightenment so we can all agree to disagree on some things.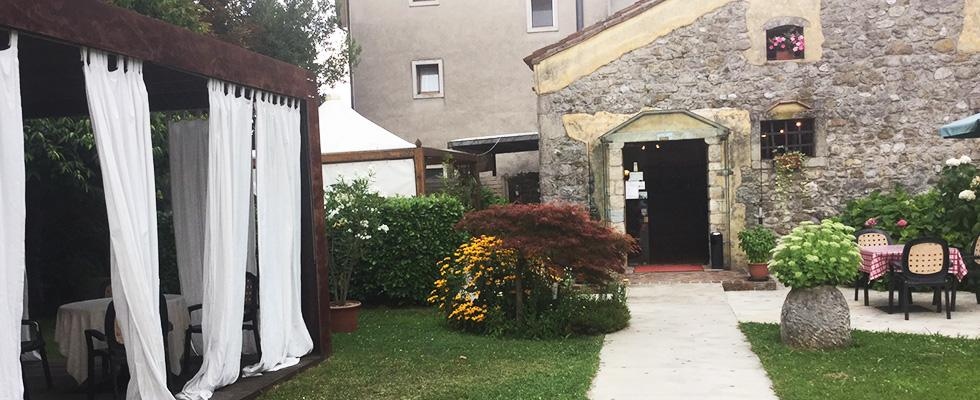 Amazing Meal!
Our next stop was at an amazing restaurant: Molinetto della Croda. They served several courses of appetizers that were delicious beyond belief. There was so much food we couldn't finish it all. This was a visit to "The symbol of the rural tradition of Treviso": "Intavolando" (The treasure and gusto of tradition). It's interesting to me how small businesses thrive in Italy. People seem to be doing well in their economy: The vineyards are mostly small, family farms and the wineries are almost all small businesses: It's the American Dream! While it's dying in the USA and getting replaced by fast-food francises and huge corporations it's still alive and well in Italy. Maybe we should make the USA more like Italy? People seem happier here...
www.ristorantealcapitello.com/
Sarmede: International Illustration Exhibition for Youth: Exhibition and Studios
Next up was a visit to Sarmede, an International art school for children. Throughout my visit I was struck by how art is integrated into Italian culture as an important part of life and how much Italian people respect artists and creative people.
After that we visited a very strange building built
by
Štěpán Zavřel
, a Czech artist who moved to the Treviso area, and
then a Town Hall that was decorated with his weird paintings. A weird artist is rarely appreciated in the USA, hate to keep harping on it, but Rufus and Claire Dayglo and I both want to move the The Land of Weird Artists.
www.sarmedemostra.it/ita/corsi/scuola-internazionale.html
​