Awesome day. It started with a panel discussion at a high school devoted to art and architecture where Ruggero played several rock 'n' roll videos, and I tried to give an inspirational talk. It is sometimes difficult for old-timers like me to understand how our music is becoming forgotten and just part of the past when it was such an important part of 20th century history, but it's 2016 now so, you know…
No images from the event, but I will post if/when I receive any.
The weirdest moment was when they announced to the high school class that AC/DC had just officially broken up! Immediately after, we ate at a great restaurant where Roger recently appears in his AC/DC tribute band. I saw AC/DC when they opened for the Dictators at the Academy of Music many years ago, and again when they played CBGB in a surprise gig in 1977. I had a great time talking with Bon Scott at the bar that night, but I think he was too drunk to remember when Roberta Bayley and I did a very short interview with them at the CBS Records office a couple of days later (PUNK #14 and "
The Best of PUNK Magazine
" book). They were a great rock 'n'roll band.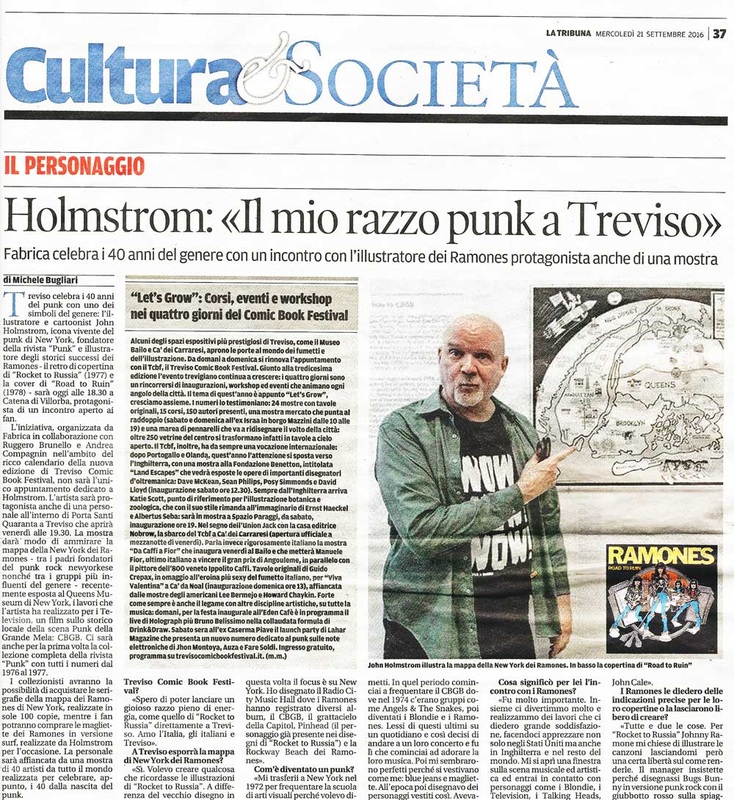 After we had lunch at a club where Roger performs with how AC/DC band, we suddenly noticed that day's local newspaper: WOW! I was on the front page of the local Arts page! What an experience to have with the official TCBF event happening the very next day. I have to hand it to Andrea and Roger, who think of themselves as "The Italian Ramones": They really make things happen. Thanks again.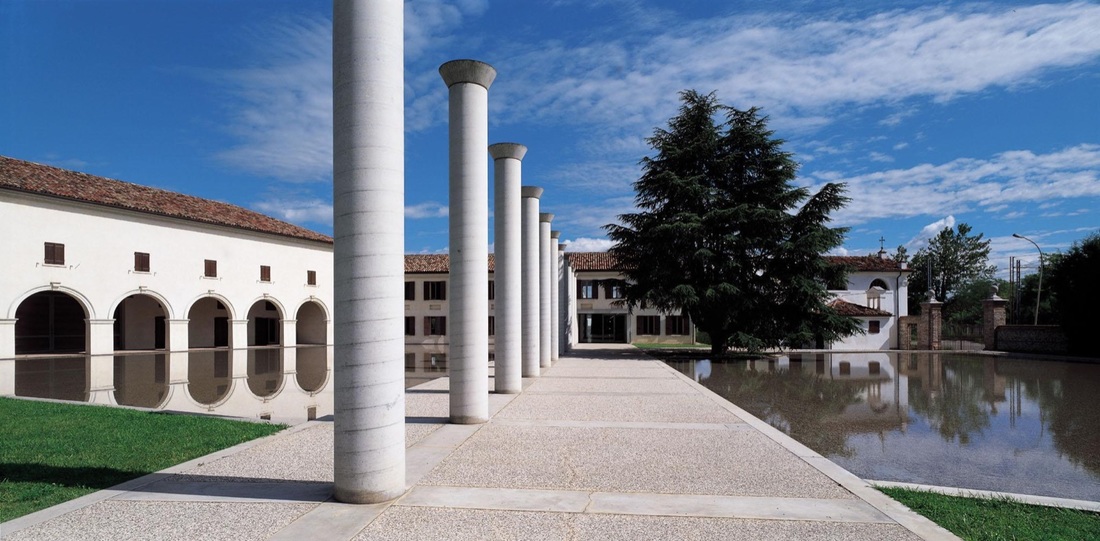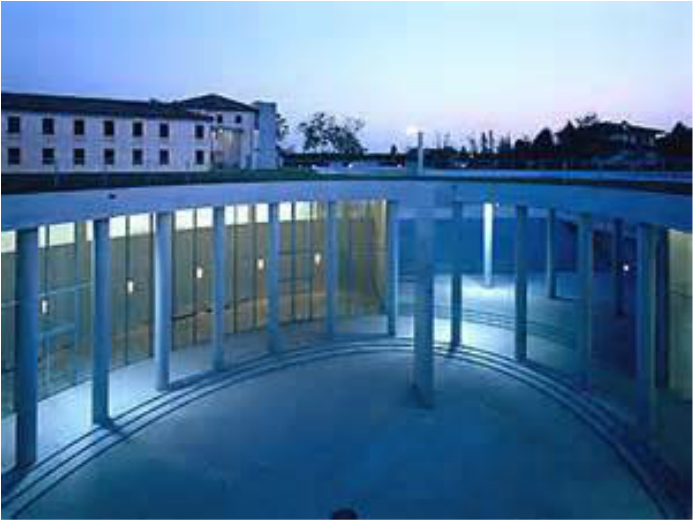 The highlight of my tour was a visit to Fabrica, which is a temple to culture, an academic institution, and an archive for important art, film, video, etc. It's architecture is like a "Temple of Wisdom."
http://www.fabrica.it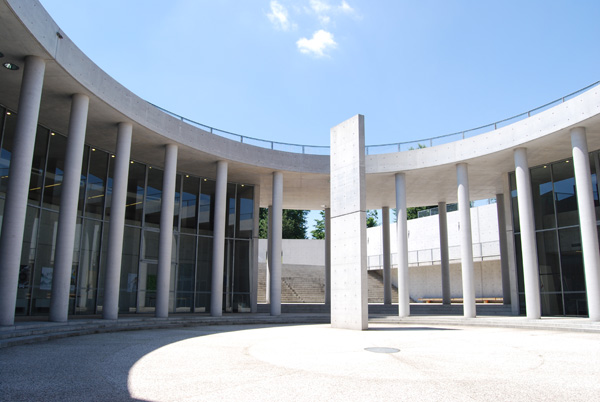 I did a live interview in front of 100+ people (in English), with
Mario Bonardi (Rolling Stone magazine) and Roger Brunello, aka Roger Ramone.
The event was sold-out, all full of people really interested in our discussion. You could feel the energy in the audience: Everyone was interested in our conversation. No one got bored and left early. According to Roger, many of the rock 'n' roll people are part of the "Mod" culture (which is apparently very popular in northern Italy), and not necessarily punk rock. Since the Mod culture pre-dates punk rock but was a huge influence (especially The WHo), it all makes sense. The Q&A after the initial discussion
went great. As you can hopefully see for yourself:
​
https://vimeo.com/183965451
Prints and t-shirts from the event are still available. Please send an email if you are interested.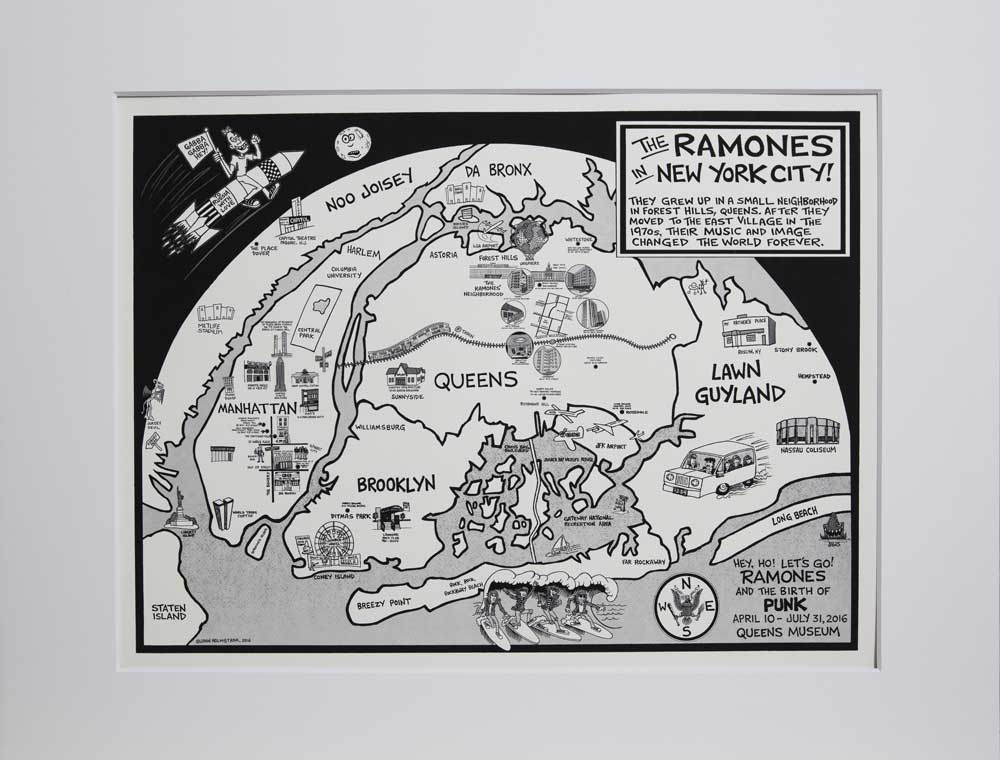 The limited edition, silk-screened art print of the Queens Museum map, which is suitable for framing:
print@punkmagazine.com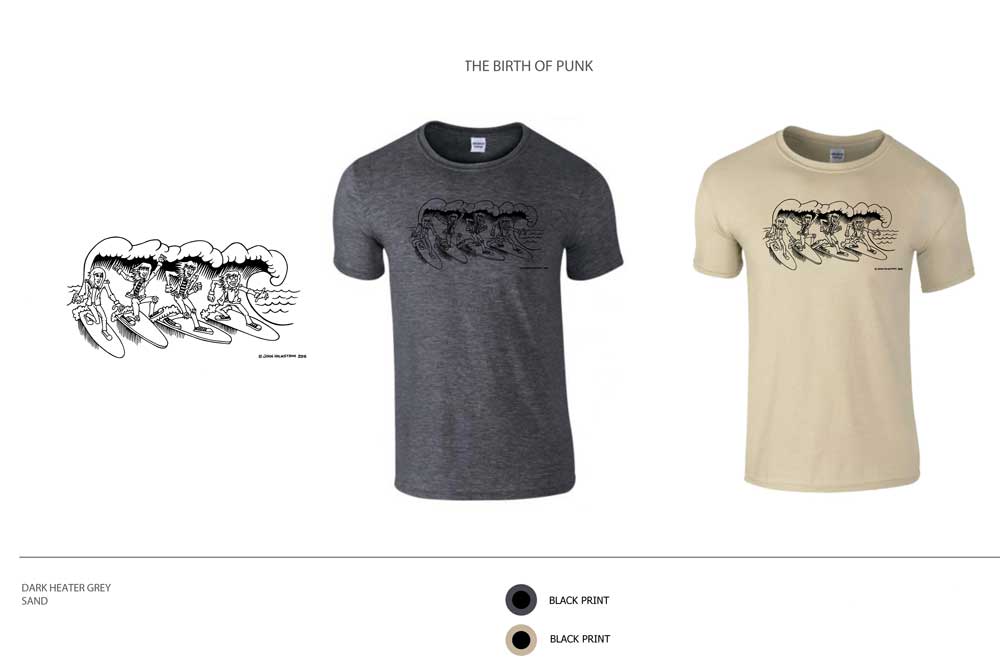 The limited edition t-shirts are almost sold out! They re available in many sizes and colors, so email us to see if you can get what you want. (Sometimes you can get what you need, right?):
t-shirt@punkmagazine.com
If you experience any problems, please email me at :
jholmstrom@punkmagazine.com