I was brought in a few days early for the Treviso Comic Book Festival by Ruggero Brunello and Andrea Compagnin, the two best guides, tour operators and organizers you ever want to work with. Danny Fields (subject and star of the film "Danny Says" and former Ramones manager) and Monte Melnick, the Ramones tour manager and author of "On The Road With the Ramones"), toured Italy with them the previous two years and highly recommended them. (Below: The Italian translation of "On The Road with the Ramones by Monte Melnick (cover drawing by yours truly), which was put together by Roger and Andrea).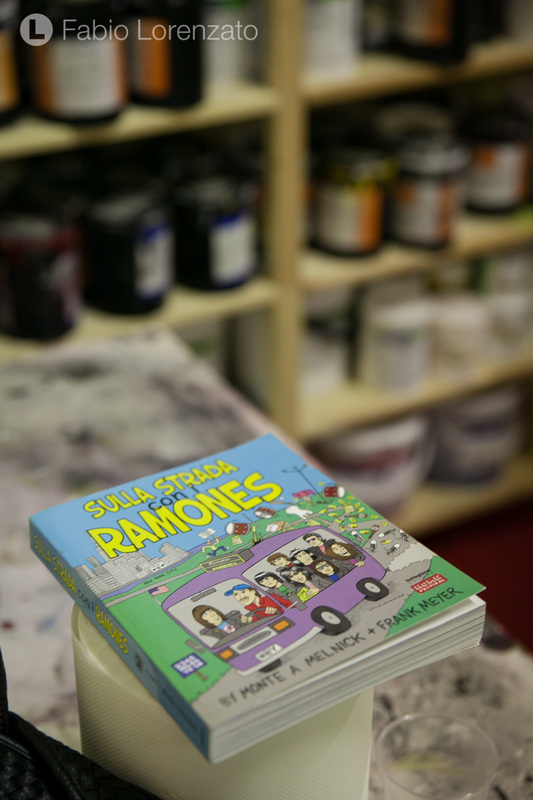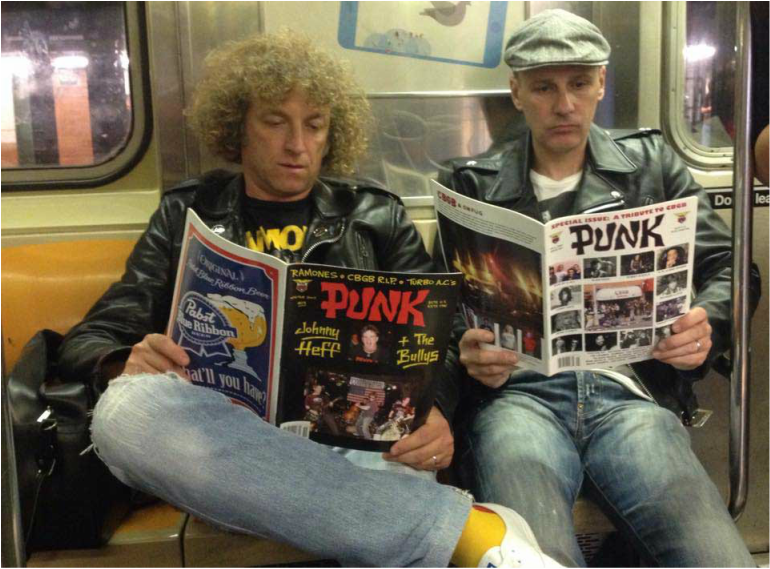 Above: Roger "Ramone" and Andrea "Ramone": The Italian Ramone brothers.
I met Roger and Andrea when they visited New York City for Roger's wedding with his beautiful and wonderful wife, Vania. I was honored to be a wedding guest: Their souvenir was a t-shirt inspired by "Road to Ruin." It was the most beautiful ceremony I ever saw: On the boardwalk on Coney Island, surrounded by several friends and family, within sight of Rockaway Beach and not far from the film set of "The Warriors."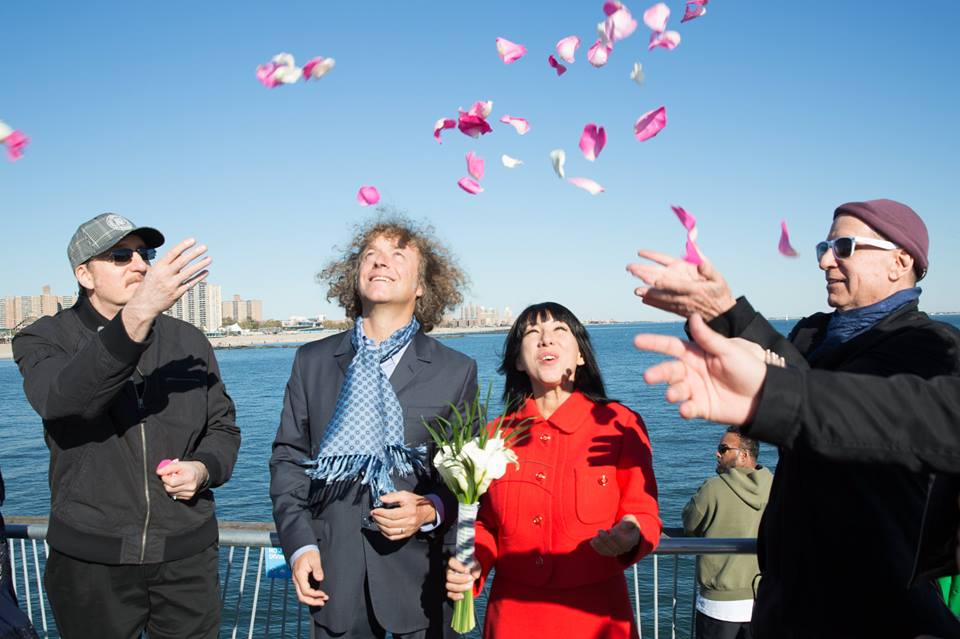 Left to right: Monte Melnick, Roger "Ramone," Vania, and Danny Fields.
Roger told me during their wedding visit that they wanted me to be their next "guest" to Treviso, Italy. "Okay, sure, what do I have to lose?" I figured. Just my sanity, I think, looking back. But going crazy like this is a good thing. My entire career as a cartoonist/writer/artist has been about getting involved in crazy-ass projects that are exciting and fun that somehow become important 20 years later. Why stop now?
We all did a lot of advance work for the tour, going back and forth about what artwork I had to exhibit, what we could sell, what we couldn't, Italy's VAT taxes, etc. I was busy until I took the night flight to Venice, and booked into the Madam BNB:
http://www.madamupstairs.com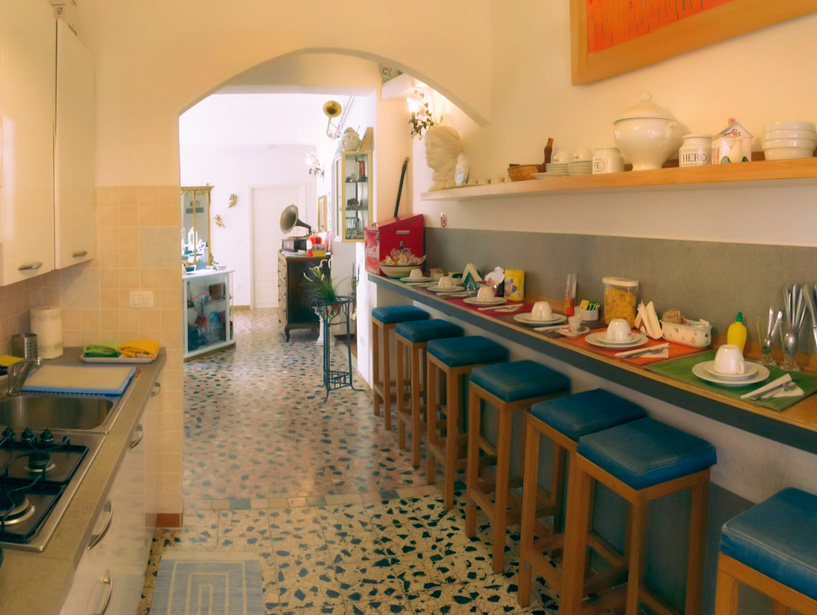 I learned a lot about Prosecco over the next few days. It is a wildly popular wine in northern Italy—like champagne, only less bubbly, much cheaper and IMHO stronger. The local vineyards and wineries are so obsessed with its production that the only comparison I can think of would be the "Emerald Triangle" in California where marijuana growers are insanely-competitive about how they grow their plants. This went beyond that because wine has been produced in Northern Italy for so many generations: One winery I visited traced production back to the 1600s. It is an amazing wine: tasty, enjoyable, excellent, and best when they affix the heralded "DOCG" official label to it.